Redis be like "I just stepped into a big pile of…SaaSy!"
Episode 145
·
August 31st, 2018
·
59 mins 56 secs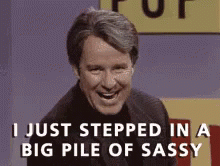 This week, we discuss Redis' license changing move, open source business models in general (of course), SUSE revenue, and some VMworld selections.
Relevant to your interests
VMworld NA 2018
Redis stinkup - the mysteries of making money by actually selling something
Coté: now, what's the deal here? They closed source some stuff that maybe others had contributed to, taking advantage of good will, and/or they're just now charging for what used to be free? (Are there other open source scandal scenarios?)
Joab and Lawrence at The New Stack: "While the core of Redis itself remains under the permissive BSD license, the company has reworded the licensing for some of its add-on modules, in effect blocking their use by third parties offering commercial Redis-based services — most notably cloud providers. Redis Labs was able to make this change because it retains the copyright to the open source code."
SUSE Revenue Watch
Somehow, this has become a bit in the show. Blame Coté.
Something like ~$360m based on trailing 6 months runrat'ed to 12 trailing. Also, likely non-GAAP reporting (not clear if it's ACV vs. TCV), but whatever.
Grind and stack: "EBITDA for that period was $56 million, nearly 23 percent year-over-year growth." So: ~$112m profit, ~31% margins.
That's the kind of stable (they claim to run 70% of SAP apps), growing cash-throw-off that should make PE people drool on their Patagonia puffy vests: "Following last week's shareholder approval of Micro Focus' proposed sale of SUSE to EQT Partners for $2.535 billion, the transaction is expected to complete in the first quarter of calendar 2019, subject to customary regulatory approvals."
If my math is right (it's established that I don't know how numbers work), clawing in all profits would pay that $2.5bn off by 2026: 8 or 10 years of holding growth and profit %. Of course, you'd sell it off before that.
Conferences, et. al.
Listener Feedback
SDT news & hype
Recommendations